The great news is that the economy is opening up. Many workers are returning to the office and both employment and the economy, in general, is getting back to pretty much where they were before the pandemic hit ...


Lots of new businesses were started during lockdown. Many people turned their hobbies into income streams with all that free time. Others were made redundant and decided to use their skills for themselves. So now we have a lot of business people who want to make the leap into offices, but are unsure where to start.



We'd recommend one of our serviced offices!



There are many myths people tell about serviced offices that put business owners off, keeping them working from the garage or kitchen table and stifling their growth. The first one we hear is that you can't personalise your office, which is completely untrue.

At Bucks Biz, every one of our clients is able to decorate their offices or industrial units the exact way they need. From painting and decorating to moving plugs or adding lighting (with our help), if a business needs a change then we're happy to help them make it. All we ask is when it's time to move on, they return the office or unit back to its original condition where possible.

Another myth that is completely wrong is that serviced offices are the small business equivalent of a room full of cubicles and there is no community spirit. Contrary to this belief we encourage all of our clients to socialise with each other and to network. Who better to help you than someone down the corridor? How easy would that be?



We have so many clients collaborating among themselves; there have even been times when long-term business relationships have started over coffee in one of our cafes and turned to be very lucrative indeed!



A lot of people think serviced offices come with many hidden costs, but that's not true with Bucks Biz. We're proud that we have a simple pricing structure and we have no hidden extras. Our license agreements are open and transparent and include things like business rates, a fixed service charge and building insurance. All you need to do is pay for your phone, internet and electricity and our rates for all three are far lower than if you worked directly with a supplier like BT.

And finally, a lot of people think that with a serviced office, you'll end up paying for a lot of things you'll never need. Well, we don't think like that. You'll get a consolidated bill at the end of each month. If you used any of our services such as a meeting room or asked us to do postage for you then they'll be included, if you but if you don't use them, they'll never be on the bill.



When you think of serviced offices in Milton Keynes, Newport Pagnell or Bletchley, think of Bucks Biz!



All of our clients benefit from our business centres. Offices of any size, with or without phone and internet, on-site gyms, health & beauty services, cafes, reception and postal services. Whatever you need in your serviced office agreement, we can help you.

And you take care of the rest.
MK
,
flexible workspace
,
business space to rent
,
mk office space
,
rent
,
office to lease
,
mk industrial space
,
renting office space
,
small business
,
offices milton keynes
,
Serviced Offices in Milton Keynes
Related Posts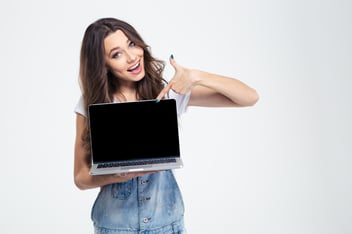 Customer experience has changed significantly over the years, and this is largely due to...