Jean Gowin, Managing Director of Jeanius Consulting, has been awarded Female Entrepreneur at the Milton Keynes Women Leaders Awards 2015.
Bucks Biz are very proud to witness our clients striving for and achieving great success from our Bletchley Business Campus. Everyone at Bucks Biz would like to offer major congratulations to Jean and Jeanius Consulting.
The Milton Keynes Leaders Award ceremony, hosted on Friday 20th November at the Doubletree Hilton, located at Stadium:MK, brought together almost 450 businesses and community leaders to recognise outstanding women in Milton Keynes and celebrate the valuable contribution women make to the workplace and education.
15 awards were featured on the night covering three sections; charity, voluntary and professional. The main speakers of the night were Nicky Moffatt, the highest ranked woman in the british Army and Dany Cotton, Assistant Commissioner for the London Fire Brigade - both speaking of their struggles and success in male dominated roles.
The awards recognised the most outstanding business women working within Milton Keynes who have contributed to the growth of their sector and the continued success of Milton Keynes. The event was organised by Jan Flawn CBE, a previous winner of the First Woman of Business Services Award 2013.
Whilst we are fully aware of the passion Jean has for business and the Milton Keynes community, it is great for Jean to be rewarded for her success. Jean was selected out of five shortlisted finalists and upon receiving the award, Jean said: "I am thrilled and honoured to receive this award, recognising my business journey since launching Jeanius.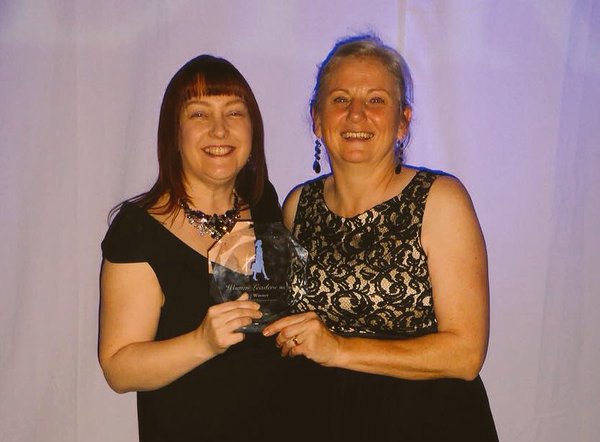 "Not only has Jeanius become a highly regarded global PR company, just as importantly, Milton Keynes has remained at its very heart. In addition to Jeanius, my Non-Exec roles within MK, SEMLEP and the global maritime industry have meant I've been able to not only promote our great city but also engage in wider activities such as skills and education, maritime awareness and human rights.
"I'm incredibly lucky to love what I do – working with such lovely clients and of course, such a highly skilled team."
Jean, along with other award winners from the night, will be put forward for the 2016 First Women Awards in London – a premium award programme which focuses on senior-level business women and professionals.
If you would like to achieve success like Jeanius, then bucks Biz could be the perfect place to start, relocate or expand your business with.
We rent out various offices and industrial spaces in Milton Keynes; our business centres are in MK1 (Denbigh Business Park), MK2 (Bletchley Business Campus) and Newport Pagnell (iCentre).
To discuss our commercial properties to rent in Milton Keynes, please call our sales team on 01908 299299.
Alternatively feel free to email us: sales@mktwo.co.uk
Browse our current deals: